for the latest teachings please email
December 5th,2012
Shamanic Journey Circle
for more information and reservation call 705-645-4167 or email.
limited spaces available!

October 21st,2012
Healing Bear Ceremony
For more information please look at Healing Bear Ceremony or call (705)645-4167 or e-mail

Mi-Shell offers Shamanic Teaching Circles throughout the year.
She also facilitates gatherings to celebrate the Solstice and Equinox, as well as other festive occasions.
Especially she enjoys teaching about drums, drumming and drum-making. Dates and locations for upcoming events will be posted here as they arise.
Mi-Shell will be sharing specific teachings on the Stories,Legends and Teachings page.

Healing Bear Ceremony
Mi-Shell will do a Healing Bear Ceremony on Saturday, October 23, 2010. For more information please call
(705)645-4167 or e-mail

Mi-Shell will do a Healing Bear Ceremony on Saturday, October 18, 2008. For more information please call
(705)645-4167 or e-mail
June 21/2008 Saturday
National Aboriginal Day Celebration
Muskoka Pioneer Village in Huntsville
Teaching Tent with traditional teachings, drum teachings
and drum circle
10am-4pm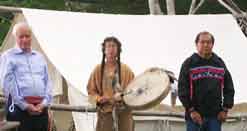 June 20/2008 Friday
National Aboriginal Day Celebration
Bracebridge Public School
Drumming-Story Telling-Dances
May 20/2008, Tuesday
Full Moon Teaching Circle
Huntsville Womyn Centre, 10am
for info call M-Shell 645-4167
February 26/2008, Tuesday
Wise Womyn Circle
Huntsville Womyn Circle, 10am
for info call Mi-Shell 645-4167
December 22/2007
Winter Solstice Celebration
if you are interested in participating, please
phone 645-4167 or e-mail

October 27/2007
Upcoming Teaching Circle:
Khams,Dungurs and Ongons
= Shamans, Drums and Spirit Vessels
Participate in a Siberian Teaching Khamlani
and learn about the ways of my people, the Urianshai.
Explore similiarities and differences between Siberian, Native American and Celtic ways of honouring the Sacred.

Opening Rirual: 10am,
Closing Ritual: 5pm
Circle contribution: C$ 45
For registration and more information please Email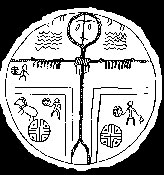 THE ARTISTS | GALLERY | STUDIO | SHOWS | SHAMANIC TEACHINGS | LEGENDS | LINKS | HOME